Yvonne B. Burke—Mediator, Alternative Resolution Centers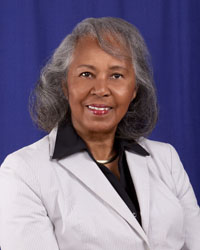 Ms. Burke currently works as a mediator for the Alternative Resolution Centers, and serves as a member of the Committee on Congressional Ethics, and the LA84 Foundation, which supports youth sports activities in the eight southernmost counties in California.
Ms. Burke retired from the Los Angeles County Board of Supervisors in 2008 after 17 years of service, including three terms as Chairwoman. She was the first African-American elected to that body. She served three terms in the United States House of Representatives, the first African-American woman to be elected to that body, and the first Member of Congress to receive maternity leave. Prior to her service in Congress, she served three terms in the California State Assembly, the first African-American to be elected to that body.
Ms. Burke received her B.A. from the University of California, Los Angeles, and her J.D. from the University of Southern California. She entered private practice and specialized in civil rights and laws regarding housing, immigration, eminent domain, and the licensing of board and care homes. She later served as a hearing officer for the Los Angeles City Police Commission, and staff attorney to the McCone Commission, which investigated the causes of the 1965 Watts Riots. She has served as a director of the Nestlé US Advisory Board, the University of California Board of Regents, the Ford Foundation, as chair of the L.A. County Children's Planning Council, and vice-chair of the 1984 U.S. Olympics Organizing Committee.
Earl G. Fields—Consultant, Housing & Community Development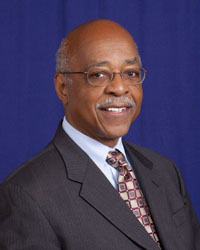 Currently a housing and community development consultant, Earl Fields was Field Office Manager with the U. S. Department of Housing & Urban Development from 1978 through 1994. He was responsible for the administration of Single Family Mortgage Insurance Program (FHA) for a five-county area in Southern California; was the principal representative for the Assistant Secretary /FHA Commissioner of HUD to local city and county government, residential home building and mortgage banking industries; managed a staff of as many as 100 real estate appraisers, loan specialists and underwriters, real estate sales agents, asset management specialists, loan servicing, clerical and administrative support staff; and was responsible for the planning and development of industry training seminars and conferences.
For the 10 years prior to this position, Mr. Fields held various management and representative positions with HUD for urban renewal, model cities, insured multifamily housing, college housing, and community development programs.
Mr. Fields is President of EGP & Associates, which specializes in housing and community development issues involving HUD/HFA.
R. Steven Lewis—Founder, Thinking Leadership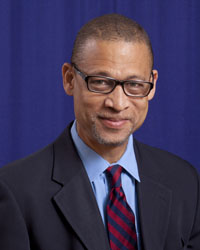 Mr. Lewis is the founder of Thinking Leadership – a consulting practice built on collaborative problem-solving that enhances the ability of clients to achieve superior outcomes. His talents as an architect, planner, project / program manager, and leader within the design and construction industry offer clients a reservoir of resources. Since launching Thinking Leadership in April of 2011, Mr. Lewis has amassed an array of interesting projects, including convening a prestigious Mayors Institute on City Design in Birmingham, Alabama, and authored an urban design report targeting 10 Los Angeles light rail station areas as sites for promotion for First Lady Michelle Obama's Project reNEW (Nutrition, Exercise, Wellness).
He was appointed by LA County Supervisor Mark Ridley-Thomas to the Urban Design Review Committee overseeing Phase 2 of the Exposition light rail line, and was also appointed by LA Council Member Jan Perry to serve on the Arts Oversight Committee for the planned downtown LA football stadium.
Along with partners Roland Wiley and Steven Lott, founded RAW International in 1984. Key clients managed by Mr. Lewis were Pacific Bell, Kaiser Permanente, and GSA. In 2004, after 20 years of building RAW into a successful design practice, Mr. Lewis joined the prestigious Office of the Chief Architect with the US General Services Administration in Washington, DC. He returned to Los Angeles in 2008 to join Pasadena-based Parsons Corporation as a principal  project manager, working on a range of programs including US Custom and Border Protection and US Postal Service.
Carrie Hawkins—President, Carrie Hawkins & Associates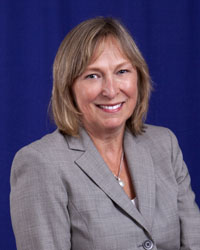 In 1993, Carrie Hawkins was elected the first woman President of the California Mortgage Banker's Association. She also received that organization's Distinguished Service Award in 1998. In 1995. Mrs. Hawkins sold Trinity Mortgage Company, of which she had been the owner and President for 15 years.
She served as Governor Wilson's appointee on the board of the California Housing Finance Agency as Vice Chairman. Mrs. Hawkins has also served on the board of the California Housing Partnership Corporation; the Fannie Mae Advisory Board; the LINC Housing Corporation Board; as President of the Southern California Mortgage Bankers Association; and the Board of the Association of Professional Mortgage Women. She is a member of Lambda Alpha, a premier international real estate society.
Mrs. Hawkins sits on Claremont Institute's Committee on Local Government and is a former Vice Chair of California Housing Finance Agency (CalHFA).
Daniel B. Lopez—Principal, Daniel B. Lopez & Associates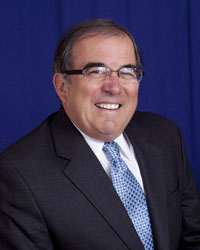 Mr. Lopez is an independent consultant in the area of affordable housing finance and development. He previously served as President and Chief Executive Officer of the California Community Reinvestment Corporation, which funds low-income multifamily housing throughout the state of California.
Mr. Lopez has also served as Director of Community Lending for Citibank, and was Chief of Housing for the Association of Bay Area Governments. Mr. Lopez serves on numerous local, state and federal advisory committees on affordable housing policy, and has lectured on housing finance, housing policy formation, and community relations at a number of universities.
Mr. Lopez serves as Chairman of the Board of Directors for Citizens Housing, is President of the Board for Building Futures with Women & Children, and is also Chairman of Bay Area LISC's Local Advisory Committee. He is a member of CalHCD's Development Loan and Grant Committee and LACCDC's City of Industry Review Panel.
Alec G. Nedelman (CHAIR)—General Counsel, Structured Finance, iStar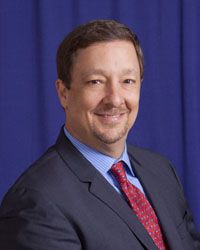 Alec Nedelman is the General Counsel, Structured Finance at iStar. Prior to joining iStar, Alec was the Senior Vice President for Business and Legal Affairs at Fremont Investment & Loan, and before that a partner at Loeb & Loeb LLP and then at Mayer, Brown LLP. While at Mayer, Brown, Alec served as a practice leader for the international real estate group and was responsible for the firm's largest real estate client.
Mr. Nedelman is a frequent speaker at industry conferences and symposia on negotiating techniques and strategies and financing and workout issues, as well as at private workshops for clients. He is also the author of numerous articles, checklists and source material on these topics.
Alec Nedelman is a member of the California and Hawaii bar associations, and the American College of Mortgage Attorneys, where he served as Co-Chair of the Corporate Counsel Committee.
Louise Oliver—Regional Operations Officer & Director of Government Contracts, Goodwill Southern California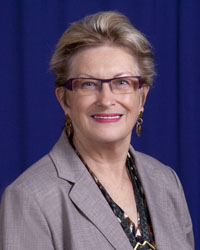 Louise Oliver is the Regional Operations Officer & Director of Government Contracts for Goodwill Southern California.
Mrs. Oliver is the former Deputy Director of Real Property of the Western Region of the Federal General Services Administration (GSA), where she served since 1989, responsible for the supervision of more than 10 million square feet of Federal Government-controlled space. She worked with the Federal Government since 1963, with GSA and the Department of Defense.
Mrs. Oliver serves on the Boards of Salvation Army, Westwood Transitional Village, Harry Pregerson Federal Child Care Center, Mission Community Hospital, Shelter Partnership, and Federal Executive. She has served as Chairman of the Los Angeles Combined Federal Campaign (United Way), and on the Boards of Bell Shelter, Wilshire West Federal Credit Union, and the Boys and Girls Clubs of Greater Los Angeles.
Kristina Olson—Ambassador, California Technology Council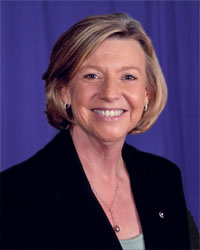 Kristina Olson is a business leader creating integrated brand communications, marketing strategies, and marketing execution. Having held senior executive positions with companies such as Metromail, RR Donnelley, Valassis, and Cenveo, she has developed strong client and network relationships with a hands-on approach to create solutions for short and long term strategic opportunities. She has recently been selected as an Ambassador for the California Technology Council, a membership organization providing advocacy, research, and business development to further preserve California's leadership and achievement in technology and innovation.
Success in the business world has afforded Tina the ability to share those skills towards her social passions of education, at-risk youth, and homelessness. This is evident in her current role as Director on The Midnight Mission Board and as Vice-President of the Los Angeles Police Department Boosters, with a focus on Youth Programs. She is also the International Program Chair and member of the Executive Board of the Downtown Los Angeles Rotary, and Founding Board Chair of the Equitas Charter Academy.
Ms. Olson's affiliation with The Salvation Army spans over fifteen years, during which time she has served on the Metropolitan Board, as Advisory Chair for the Alegria program, and currently serves on the Advisory Council for Bell Shelter.
Darroch F. Young (VICE CHAIR)—Chancellor Emeritus, Los Angeles Community Colleges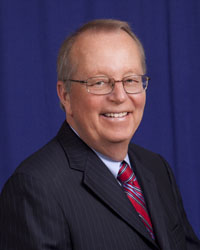 Darroch "Rocky" Young was named Chancellor of the Los Angeles Community College District on May 4, 2005 and retired on July 31, 2007. In his retirement, he is currently working part-time as the Chief Consultant for the California Collegiate Brain Trust (CCBT), a subdivision of McCallum Group, Inc.
As Chancellor, Rocky initiated the first formal Strategic Planning effort in the District's history. Under Rocky's leadership the District solved its financial problems – it went from being on the Chancellor's Watch List to having an ending balance in excess of 11% at his time of retirement and created a model for dealing with the unfunded liability of retiree health benefits.
Rocky also launched a major Student Success Initiative that aims at improving all student educational outcomes across the District—including student graduation, transfer, and job placement rates.
To address the crisis of "disconnected youth"—young Angelenos 16-24 who are both out of school and out of work—he initiated discussions with local business leaders, city agencies, the Chamber of Commerce, and the LAUSD aimed at the creation of a county-wide system of education "portals" designed to guide the "disconnected" back into productive activity.