Century Villages at Cabrillo has been covered by local and national media following a number of community projects, awards, and other good works. Here's a selection of some of our more recent press articles:
(2016.06.27) Villages at Cabrillo Injects 42 Million
(2016.05.09) Press Telegram-Anchor Place
(2016.04) CHPC State Housing Need Report
(2016.03)  Novogradac Journal of Tax Credit Gateway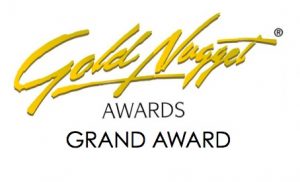 Recent Awards:
Golden Nugget Grand Award, Best Affordable Housing Community (June 23, 2016) for Cabrillo Gateway.
American Planning Association's Award of Merit in Opportunity & Empowerment (June 16, 2016) for the Villages at Cabrillo.
Green Education's Non-Profit of the Year (April 30, 2016) for the Villages at Cabrillo.
Los Angeles Business Council's Architectural Award, Housing (April 14, 2016) for Cabrillo Gateway.
Climate Resolve's Coolest in LA (March 10, 2016) for the Villages at Cabrillo.
American Society of Civil Engineers, Los Angeles Section, Land Project of the Year (October 2015) for Cabrillo Gateway.
Congressman Alan Lowenthal's Landlord Appreciation Award (August 29, 2015) for our work in providing homes and hope to our homeless veterans at the Villages.
HUD Recognition of Excellence Award (August 27, 2015) for the cross-sector partnership that lead to the development of the innovative Bethune Transitional Center (BTC) at the Villages.
Press Archive: