Give CVC kids the gift of health–Donate today!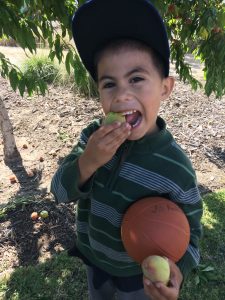 For just $5 you can provide healthy snacks to one child in CVC's Oasis Center afterschool program for an entire week. Donate and help kids in need living right here in Long Beach!
CVC's Oasis Center knows nutrition matters and we teach that through our programming and by example every day.  Your tax deductible donation will help guarantee every child attending our afterschool program receives a healthy snack and a meal at dinner time if needed.
Providing healthy snacks after school helps keep hunger at bay so children can fully participate in activities and focus on their homework.
Many of our working families still struggle to make ends meet and live with food insecurity–healthy snacks help fill that gap.
Meals and snacks attract children to our enrichment programs, where they can be active, engaged and safe.
Please, donate today and help CVC reach our goal of $6,000 to fund healthy meals and snacks for the youth in our Oasis afterschool programs for the whole year!
Thank you for your help!