The Spirit of Giving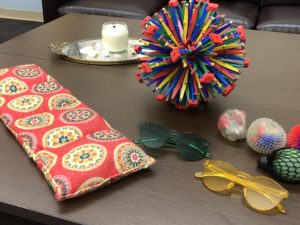 Our occupational therapy program recently launched a sensory room to help our residents deal with the trauma and stress that can be a big part of transitioning from homelessness to living in a supportive community. Trauma can affect the way our bodies handle information coming from our senses. Our bodies may feel constantly threatened. We may have more trouble controlling our behavior or understanding other people's feelings. Trauma also affects how we control anger and cope with stress.
We need your support to fully equip our new sensory room with the resources our residents need in order to develop good coping strategies that can help them succeed in everyday life.
Can you help?
We are aiming to raise $2500 this #GivingTuesday so that we can provide our residents with:
much-needed individual or group sessions that utilize therapeutic oils/oil diffusers, creative activities working with fleece fabrics, scented hand creams, rain sticks, massage balls and body rollers, adult coloring books, kinetic sand and much more!
customized, self-care packages for residents to take home for everyday use.
a calm, safe space for residents to turn to when they feel overwhelmed by anxiety or stress
---
---
Want to give a more specific gift to the residents at CVC? We would greatly appreciate your donation of a brand new:
Rocking Chair
Bean Bag Chair
Kinetic Sand Kit
Weighted Blanket
Weighted Lap Pad
(Please email oasis@centuryvillages.org to coordinate itemized donations.)
Other Ways to Give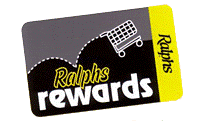 AmazonSmile: Make a difference when you shop on Amazon. Select CVC as your charity on smile.Amazon.com and a small portion of your purchase will be donated to CVC at no cost to you.
Ralphs: You can also link your Ralphs Rewards Card to CVC so that every time you use your card, Ralphs will contribute money to CVC! Follow, the link, click "enroll," and then enter CVC's organization number, 81856.
GoodSearch and GoodShop: You can help CVC by using GoodSearch for your internet searches and GoodShop for your online shopping! Choose Century Villages at Cabrillo as your cause, and we will receive a small donation every time you search and shop.
No matter which route you go, thank you for your generosity!
You can bookmark these links from our website page by clicking here.