Century Villages at Cabrillo's Night at the Aquarium of the Pacific was a night to remember. The setting sun along the Downtown Long Beach waterfront served as a backdrop for the intimate outdoor gathering atop the Aquarium Veranda.
Just as the sun began to drop below the waterline, a very special surprise guest joined the group; Cleopatra, a real penguin, joined the fun, posing for photos and bringing smiles to all.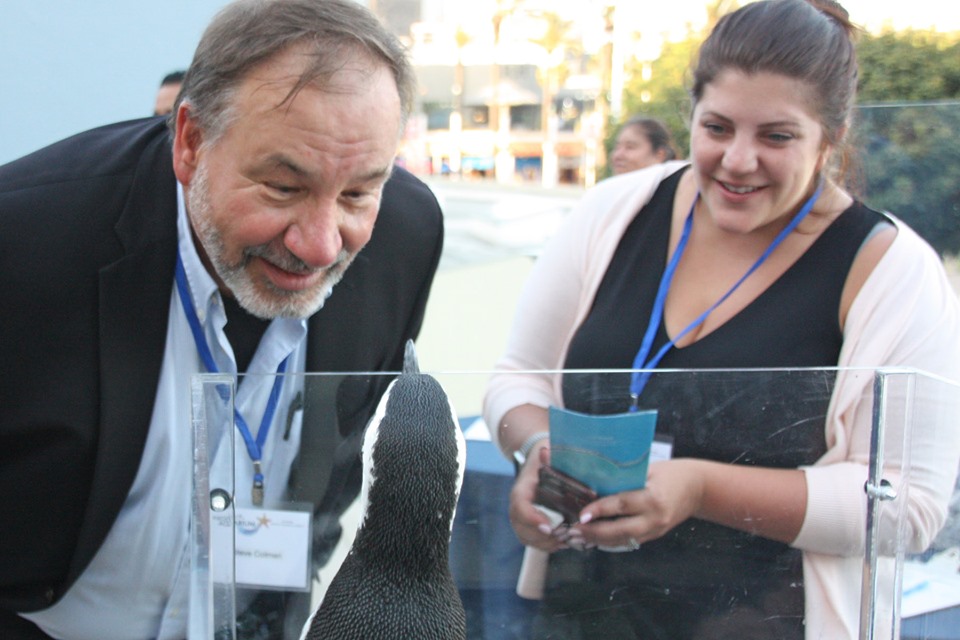 The rest of the evening featured live music and the formal presentation of the first three recipients of the Tim O'Connell Scholarship Fund, a cohort now referred to as the "Rocky Young Scholars." Each of the three recipients have embarked upon promising endeavors; two are pursuing higher education and the third left for US Navy in early September.
With many thanks to the event sponsors at each level, Century Villages at Cabrillo's Night at the Aquarium was completely sold out – a huge success to benefit the CVC Youth and Family Services Program.  
Additional contributions can be made online by clicking here.
---